SKYACTIV-X Explained
February 04 2019, Scarboro Mazda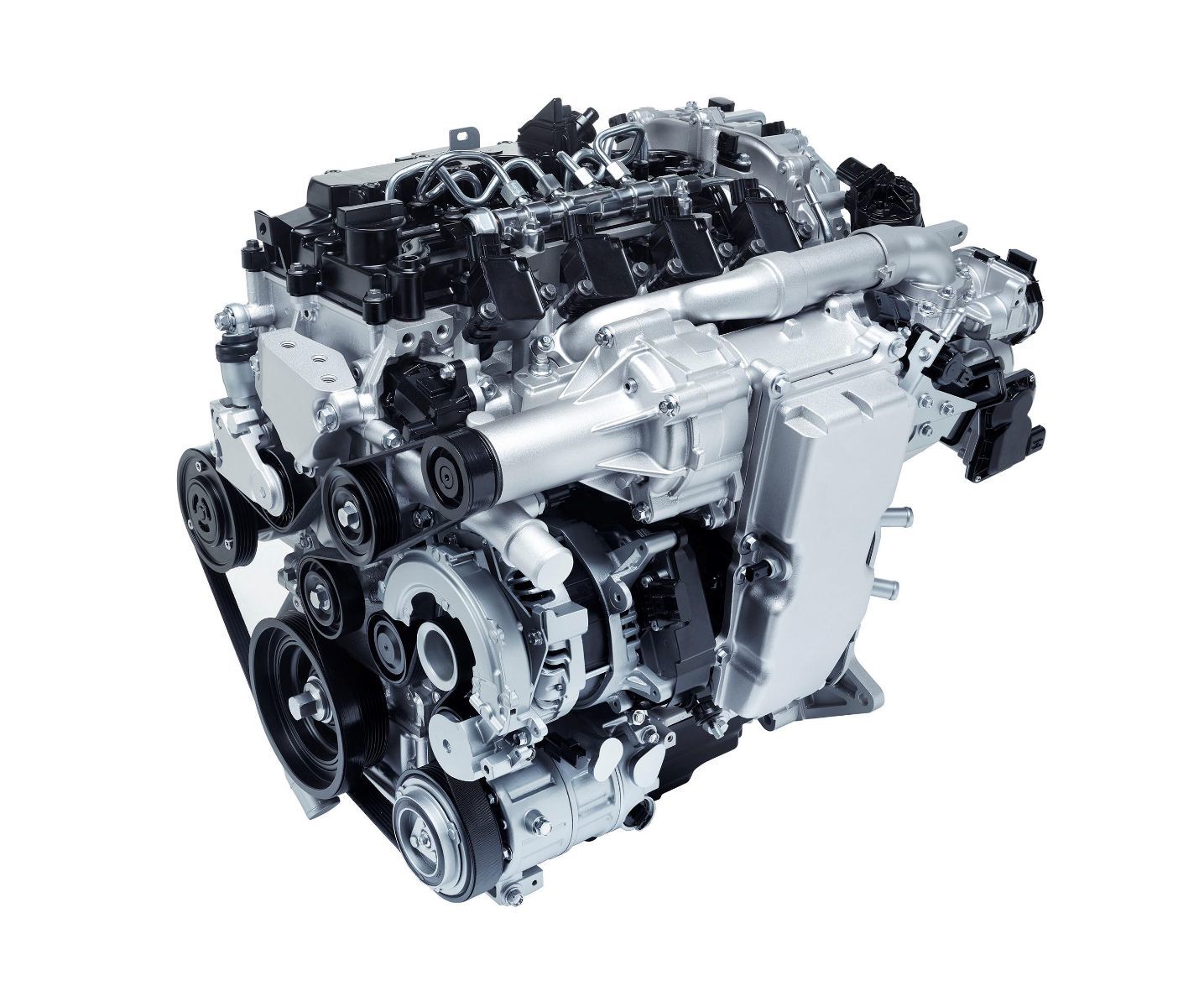 With the unveiling of the new Mazda3 at the 2018 Los Angeles Auto Show, Mazda introduced its brand new SKYACTIV-X engine for the first time. Featuring impressive technology, this new engine proves that you can still get more power and better efficiency out of a traditional combustion engine.
The way this all works is pretty straightforward, although explaining SKYACTIV-X can be a bit tricky. With that in mind, we'll try to keep things as simple as possible. SKYACTIV-X is essentially a new generation of the original SKYACTIV-G engine and uses two distinct compression methods to achieve the greatest efficiency.
Using both compression ignition and spark ignition, the SKYACTIV-X's engine uses a process called "Spark Controlled Compression Ignition." The idea is that a spark is used to detonate the air-fuel mixture in the cylinder at the precise moment when compression ignition is most useful.
There's a lot of engineering know-how that goes into the SKYACTIV-X engine. The end result is an engine that combines the best parts of a gas engine and a diesel engine. The ignition process is like a diesel engine that uses compression ignition, but the presence of a spark stabilizes the ignition and allows SKYACTIV-X to operate in a host of situations with optimum performance.
The end result is better fuel economy and improved torque. Mazda has tested SKYACTIV-X in all types of weather conditions and made sure it wasn't more expensive to maintain. Moreover, SKYACTIV-X is said to lower fuel consumption by 30% while dramatically improving torque.
To learn more about Mazda's new SKYACTIV-X engine, contact us today at Scarboro Mazda.